We're Australia's simple and easy to use online source for quality mechanical maintenance parts to European car enthusiasts.
Find the parts that fit faster (and receive them sooner) for your BMW, Volkswagen, Audi or Skoda. Reliable, local delivery Australia wide.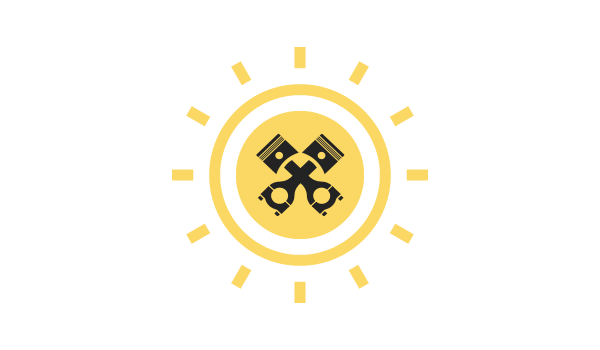 Simplifying the complex
We do the research and have the technical knowledge so you don't have to. We've matched thousands of parts to the cars they were built for. Our system allows you easily to find the parts you need with confidence. Simply enter your car's make and model in the dropdown list to start shopping. Engineering degree not required.
Australian Specific
European vehicles in Australia often differ from the same models in Europe or other regions. We have specialised knowledge of each Australian model and the parts unique to our local market.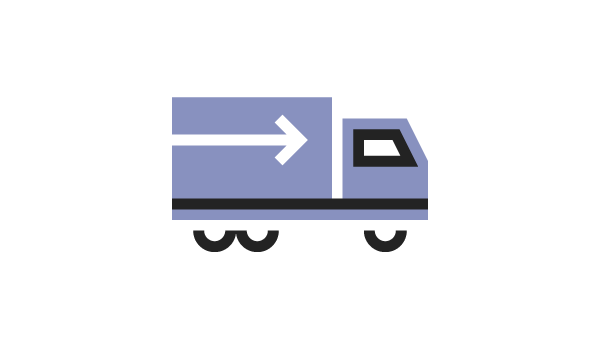 We don't drop ship
We send orders directly from our warehouse – not the supplier's. If our website says a part is in stock on the Clickable store, then it's in stock at the Clickable warehouse. Each order is picked and packed securely by hand, and shipped across Australia with tracking and insurance for loss or damage. We despatch orders within one business day and have express delivery options available meaning you don't have to wait.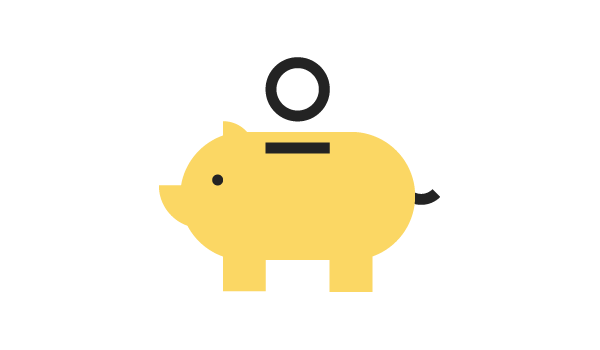 Best price. For everyone.
We approach pricing a little differently. We generally don't offer discounts. Instead, we offer the best prices possible to each and every customer (whether they're in the trade or not). Our aim is to deliver to the customer's door at a lower overall price than is available from any other source in the world everyday.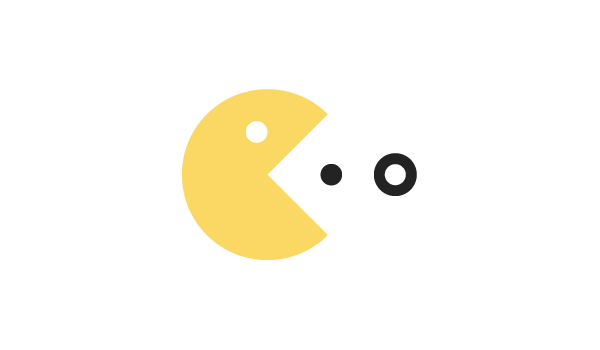 Cherry-picked range
Unlike our competitors, we don't offer six different brand variants of every part. Our job is to curate our catalogue. We cherry-pick from the best aftermarket parts manufacturers in world, finding the best combination of quality and value. We're particular about the quality of parts we sell, which is why most of our products come from original equipment suppliers.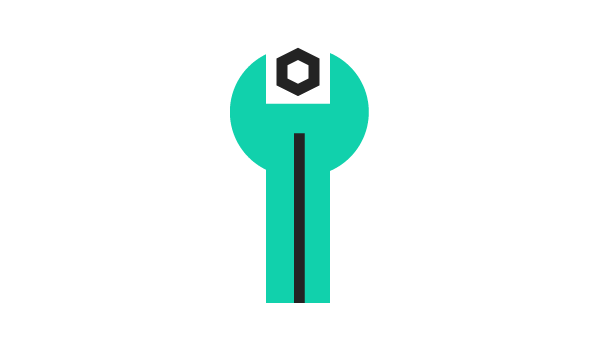 Through enthusiast eyes
Clickable was founded because we were really frustrated at how difficult it was to try to source quality parts at reasonable prices in Australia. Most enthusiasts would buy online from abroad simply because the local prices were high and the customer service poor. Things needed to change. Our focus is on making European vehicles more enjoyable and affordable for everyone here at home.
Clickable Automotive is an Australian-based European car parts supplier. Our online store currently focuses on mechanical maintenance and 'common fault' parts for BMWs, supplied directly to vehicle owners.
2021: the start of Volkswagen-Audi Group vehicle support for Clickable
We have specialised in supplying BMW parts for 10 years. It's time to expand. We will be introducing VW and Audi parts over the coming months. While our catalogue grows, the availability of new parts may be limited. But our existing range will stay the same. So, too, will our service and delivery times.
Order online by 1 PM (AEDT / AEST) for your order to be dispatched the same day.
No matter the order, we're on it as a priority. We ship orders Monday to Friday.
The store will automatically calculate our subsidised shipping fees for you based on your order and location during checkout.
Standard Shipping:

$10 on anything up to 12kg for capital cities and metropolitan areas
Over 12kg calculated automatically during checkout at heavily subsidised rates
Competitive shipping rates to remote & country areas
Delivered with Australia Post or TNT Express
Online tracking
Insurance for loss or damage
Express Shipping:

Competitive express shipping rates calculated at checkout
Delivered with Australia Post Express
Online Tracking
Insurance for loss or damage
Same-Day Delivery:

Servicing the greater Melbourne area
Competitive rates quoted individually (contact)
Delivered with Startrack Express couriers
Insurance for loss or damage
International Shipping:

Servicing New Zealand, Fiji, New Caledonia, and the Oceania region
Delivered with Australia Post International Express
Competitive rates quoted individually (contact us)
Local Pick-Up:

We do not offer local pick-up, sorry.
Our dedicated warehouse team fulfils orders Monday-through-Friday.
A good experience doesn't stop once the products have left our warehouse. All orders are fulfilled with care and packaged mindful of how they are going to arrive, regardless of where they need to go. Technical car parts are both fragile and expensive and with our experience, we know how to get them to you safe and sound.
Quick Finder:
Our Quick Finder tool takes the guesswork out of purchasing car parts online. Simply enter in your car's make and model and see the full range of compatible products immediately.
European cars in Australia are unique. Driving on the wrong side of the road means that steering and suspension parts often vary from those sold overseas. Cooling and brake systems may also be adapted to local conditions. By using the Quick Finder to order parts locally, you will find the perfect fit: whenever, or for wherever, your car was made.
Find compatible parts quickly. Stop the guesswork.
How it works:
Enter your vehicle into our Quick Finder
If a product doesn't fit the vehicle you've entered into the Quick Finder, you will see a reminder message.
If you aren't shown a reminder message then you're good to go: the part will fit the vehicle you've entered into the Quick Finder.
Keep in mind: it's important when your car was built. If you don't know the month and year, please let us know your VIN number and we will confirm those details for you.
It's rare for the Quick Finder to mismatch products and vehicles. However, for peace of mind, we will cover the cost or shipping any replacements mismatched by our system.
Tell us your car troubles.
We love to chat.
Answers and advice from
9am to 5pm.
Here at Clickable, if we wouldn't happily fit a product to our own car, we won't sell it. In fact, many of the parts on offer are either from original equipment suppliers or are equal to OEM quality, so you can be assured of the fit and longevity of everything you buy.
Quality first
Great prices doesn't mean our products are the cheapest. We quality check our products even from the original suppliers. How are our prices lower than our competitors? Simple: smaller margins and operating costs. It's how we do things differently.
Our Pricing:
We don't offer trade discounts. We don't have seasonal sales. Our prices don't vary depending on how much of any one item you purchase.
Rather, our prices are as low as possible every day of the year. For everyone. Across our complete range.
We work hard to provide the best value to each and every customer, whether or not they are in the trade. Accordingly, the prices you see in our store are the prices we charge. Because we are local and independent, we are driven only by value. Transparency does not cost a thing. We sell high-quality parts from the leading OEM suppliers at the best prices directly to consumers. That's all.
Product Availability:
Sourcing high-quality products at great prices mean that, from time to time, certain items will sell out and become temporarily unavailable in our store. Regrettably, affordability does not always equal availability. While being a local and independent operator means our prices are kept low, occasionally our levels of stock will be too. We apologise for any inconvenience when this happens.
We're always working to minimise unavailability, and our support team is here to help work with you to get everything you need for your repairs or project.
If we have most of the items you need available and a few out of stock - we recommend purchasing what we have now to avoid the disappointment of other products going out of stock while you wait.
When you express interest in a product, we will send you a reminder to place a second order once it returns to stock.
We understand that sometimes certain parts can't wait. In this case, we will help you source them, even from one of our competitors. We subsidise shipping to keep our overall prices low; our aim is that you will save money buying what's available when it's available from Clickable.
Some of our favourite brands
Our success is based on you having a good experience with us - thank you to all our customers for helping us build a better way together.
SPECIAL ORDER SERVICE

You may find you need something that we don't currently hold in our inventory. Through our Special Order Service, we can now supply a wide range of aftermarket parts to suit Australian-delivered European vehicles, as well as providing access to genuine OEM parts from BMW, Audi, Volkswagen, and Porsche.

Read more

EASY RETURNS

We understand that sometimes you may need to return an item to us for an exchange or refund, and we're here to make this as painless as possible for you within our fair guidelines.

Read more

LOCAL WARRANTY

Although we offer some of the highest quality products available, despite our best efforts, issues can arise from time-to-time. If something goes wrong, we have systems in place to help sort the problem quickly and efficiently for you.

Read more

STOCK NOTIFICATIONS

(New feature) Our online store will display when an item is due to be available again, but we are also always here to help and can provide more insight to our stock arrives and any alternatives we can offer via our support channels.

Let us know your product needs

PERSONAL INFORMATION

From start to finish, you can be sure your most personal details are protected with us. Our online platform is built on a modern technology stack and we follow best practices for keeping your information safe. We have stringent security protocols, and we do not hold any payment information on our servers.

Read More

PAYMENT METHODS WE ACCEPT

MasterCard
Visa
American Express
PayPal
Still haven't found what you wanted to know?
Choosing a selection results in a full page refresh.
Opens in a new window.
Reset your password
We will send you an email to reset your password
Login